Location
HOTA (Home Of The Arts), 135 Bundall Road, Surfers Paradise QLD 4217
Find on maps +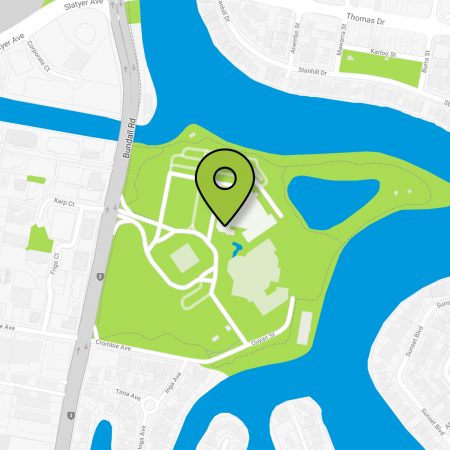 Operating times
6:00am - 11:30am
Directions
Ferry
The Gold Coast's newest transport option, the Hopo ferry service, has a stop right on our doorstep at HOTA so you can ride in style to the market.
 Ride
Bike racks are available to secure your ride while you shop.
 Parking
There is plenty of free car parking available at the HOTA precinct.
Sorry, no dogs in the market
Due to City of Gold Coast's Health and Safety requirements, no dogs or other animals are allowed into the market area where food is stored and prepared. However, well-behaved pets are welcome lakeside and at our seating area under the trees as long as they are on the lead, being held or secured in a basket, bag or trolley. Thank you for your understanding.
03.04.2021
MATTIE BARKER
Kick back and relax to the soothing vocals of market favourite Mattie Barker. Barker does not take to the stage simply to entertain; he is there to offer his heart song with complete devotion to heal and uplift. Centred in his own truth he creates a timeless space where every word and note can be felt, allowing the listener to connect deeply to themselves. While his hands massage the guitar playing the strings like silk, his voice has a slight raspy sob that ignites passion in your heart and a yearning to lose yourself in his vibration… for it is there that you will find yourself.
This error message is only visible to WordPress admins