Who We Are
The Market Co. GC (formerly Your Local Markets) has been running vibrant farmers' markets on the Gold Coast for almost 20 years, with a focus on fresh local produce, fine food and sustainable products.
So much more than a standard shopping experience, our Palm Beach and Miami farmers' markets are a place for the Gold Coast community to gather with friends and family to enjoy outdoor shopping, amazing food, live local music and a great community atmosphere.
Discover More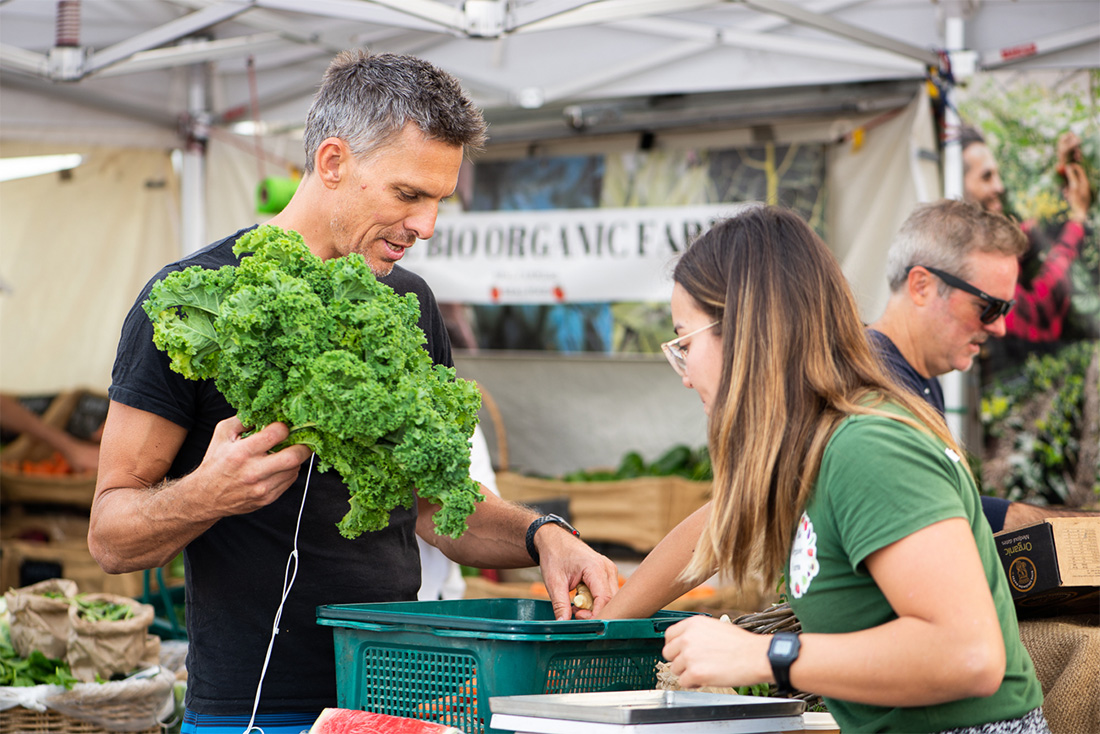 23.10.2021
Guy Kachel
Guy Kachel had an idyllic entrée to the world of music. Born in Tamworth, he was raised on the banks of the Peel River. The landscape was a fertile ground for his imagination. Seeing this rustic world change, as Tamworth developed into an inland city and friends grew to sometimes troubled adulthoods, provided insights for the artistry that later powered his career as a performer.
His paternal grandfather, an itinerant harmonica duellist, gave him his first guitar at 15. However, bereft of musical guidance Guy progressed no further than the riff to Smoke on the Water until, as an apprentice electrician, he struck up a lifelong friendship with Lawrie Minson, who went on to become one of the country's best known journeyman musicians. Minson coaxed him through the rudiments of guitar and transplanted a love of hillbilly guitar picking and such southern-rock stalwarts as the Ozark Mountain Daredevils.
The strains of country, rock and blues mingled in Guy's increasingly accomplished craft. Embellished by tours across the vast outback it manifested in the style of country blues exemplified by greats like John Hiatt, Rodney Crowell and Lowell George from Little Feat. The harmonica playing of his grandfather had also resurfaced and became a feature of his act as he gained a residency in Tamworth and formed the band Bloozenfunkenstuff with renowned guitar-slinger Alwyn Aurisch and the deadly rhythm section of Pete Maloney on bass and Michael Thompson on drums. This combination shifted Kachel's repertoire into a higher gear again. The band swiftly became underground Tamworth Country Music festival favourites.
But the muse is voracious and Guy found himself footloose, drifting East, to the Byron Shire where the fertile tropics energised his creative talents. He started writing songs, cathartically, about his past, Tamworth, the fate of his peers – and ultimately, himself. The result is a startlingly confessional and strong, emotional album, Innocent Screams. It deals with his youth (Green Machines), the fraught transition to manhood (Face The Music) and the sometimes onerous obsessions of the country music wannabes infesting Tamworth (Around the Bend). Wry observations from a seasoned bard about people immersed in their dreams, dreams that some never escape.