Our team may be a bunch of dreamers, caffeine addicts, workaholics, insomniacs and idealists but one thing's for sure, we're damn good designers, stylists, florists, planners and major event managers. Established in 2000, our farmers' markets have been a thriving hub of food and local culture for almost 20 years.
With between 75 and 80 stallholders attending each week, our Palm Beach and Bundall farmers' markets offer a huge range of fresh fruits and vegetables, meat and poultry, seafood, dairy products, fresh pasta and sauces, baked goods, artisan breads, smallgoods and health foods, with plenty of options to take away or enjoy fresh at the markets. With more than 500,000 visitors each year, these are the Gold Coast's premier markets for farm fresh produce and multicultural cuisine.
Our Gold Coast farmers' markets operate every weekend, rain hail or shine, and they buzz with life and colour all year round. We welcome local farmers, gourmet food producers and artisan food creators from South East Queensland and Northern New South Wales, with an ever-changing array of freshly picked seasonal produce available. Many of our stallholders are certified organic, biodynamic and spray free producers, while vegan, dairy free and gluten free foods are available to cater to different dietary needs.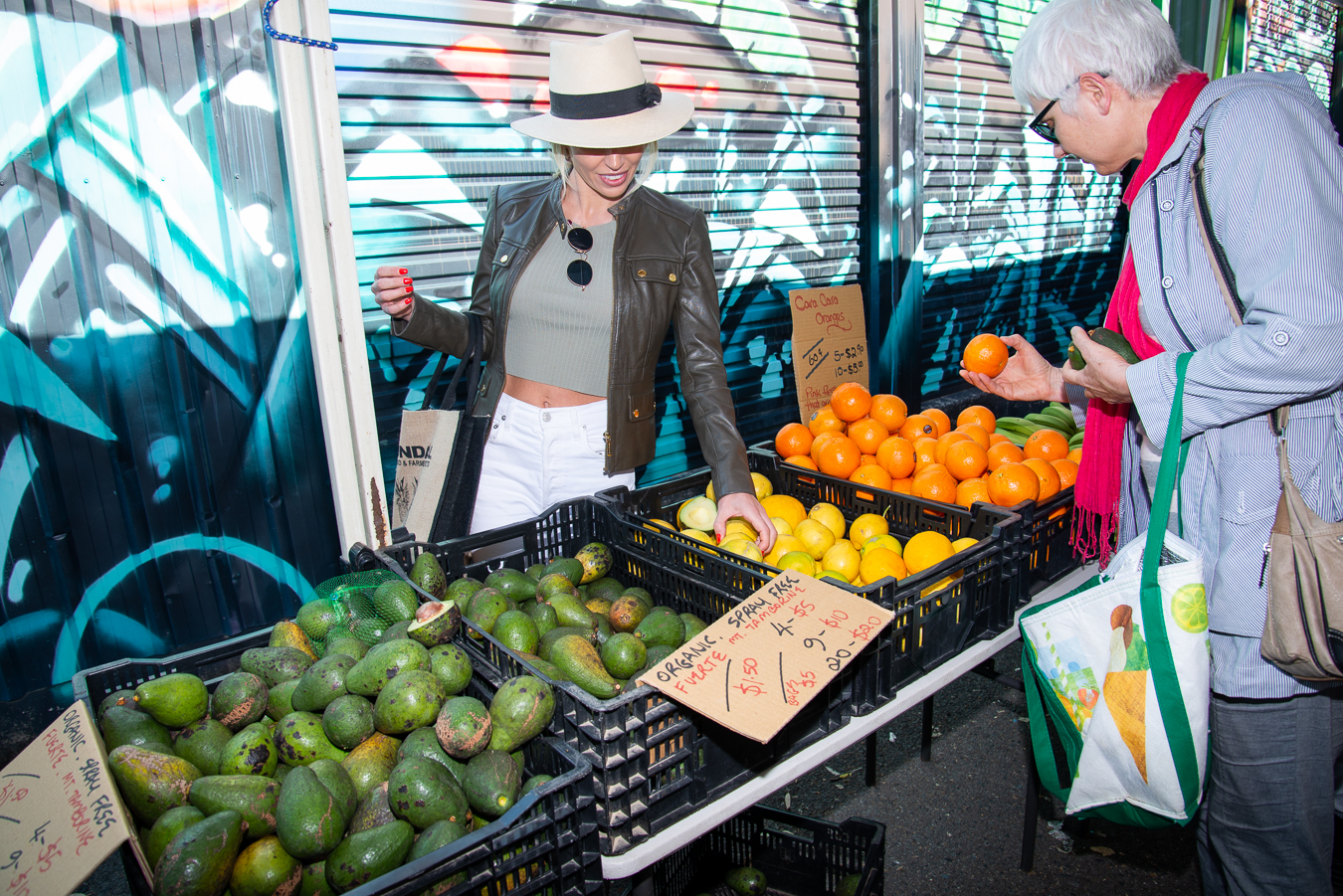 Organic
We prioritise organic, spray-free and bio-dynamic products
Local
Stallholders come from around South East Queensland and Northern NSW
Sustainable
We promote the use of recycled and environmentally sustainable materials and processes
Quality
Our passion is fresh produce and artisan products that taste better and last longer
1. The Big Issue is an independent, not-for-profit organisation dedicated to supporting and creating work opportunities for people experiencing homelessness, marginalisation and disadvantage. We have a Big Issue seller at our Palm Beach Farmers' Market every week.
2. OzHarvest is Australia's leading food rescue charity, and the Gold Coast team rescues food from our Bundall Farmers' Market every Sunday, which is then delivered to various organisations supporting those in need.
3. We are proud to be able to support local musicians by booking live acts at both of our markets each week, while also providing space for buskers.
4. On 1 January 2017 we banned the use of single-use plastic, epi, degradable and biodegradable and compostable bags. Reusable jute bags are available for purchase at the newspaper stand.
5. The Market Co. GC supports the Slow Food Movement and its principals that food should be good, clean and fair.