Hold onto Summer with our Plum Tart Recipe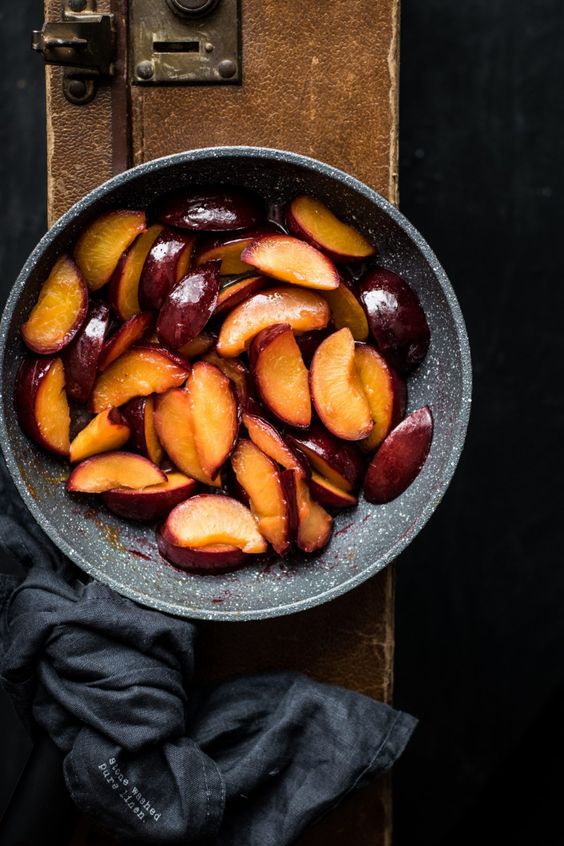 Hold onto the last vestiges of summer stonefruit with late season plums. From magenta to deep purple, its colour is pure autumn.
This plum tart recipe is perfect for the autumn season to serve guest or to warm you up during those cold nights.
Ingredients
For the pastry
200g plain flour, plus extra for dusting
2 tbsp icing sugar
100g cold unsalted butter, diced
1 medium egg
2-3 tsp cold water
For the frangipane
100g unsalted butter
100g caster sugar
2 large eggs
55g plain flour
70g ground almonds
a drop of almond essence
To assemble
100g plum jam
3-4 plums, stones removed, cut into thin wedges
Method
First, make the pastry. Sift the flour and icing sugar into a large bowl. Add the butter and rub it in with your fingertips until the mixture resembles fine breadcrumbs. Make a well in the centre and add the egg and 2 teaspoons of cold water. Stir, combining the dry ingredients into the wet, adding another teaspoon of water if necessary. When the pastry starts to come together, gently knead into a smooth ball. Cover the pastry with clingfilm and chill in the fridge for at least 15 minutes.
Meanwhile, preheat the oven to 200°C/180°C fan/gas 6.
Unwrap the chilled pastry, place on a lightly floured work surface and roll out to about 3mm thick. Line a 23-cm diameter loose-bottomed tart tin with the pastry, leaving a little excess pastry hanging over the edges. Line the pastry case with a sheet of baking parchment and fill with baking beans or raw rice. Bake blind for 12–15 minutes, until the pastry is dry to the touch, then remove the parchment and baking beans and return the pastry case to the oven for a further 5 minutes until it is very lightly coloured. Use a small, sharp knife to trim away the excess pastry from the edges and then leave the pastry case to cool slightly while you prepare the filling.
Reduce the oven temperature to 180°C/160°C fan/gas 4.
To make the frangipane, beat the butter and sugar together in a large bowl until light and fluffy, then beat in the eggs one at a time. Stir in the flour, ground almonds and almond extract.
Spread the jam over the base of the pastry case, then top with the frangipane. Smooth the surface with a spatula or back of a spoon, then push the plum slices onto the surface of the frangipane, arranging them in an attractive pattern.
Bake for 25–30 minutes until the filling is golden and well risen. Leave to cool in the tin before slicing.